Aaron Lennon is back with a goal for Burnley in their 3-1 loss against Manchester United. Lennon made 55 appearances for Burnley from 2017 to 2020, before leaving for Kayserispor where he spent a year. These days he's back at Burnley, and he's hoping to take back the number "10" role that he played for the club before he left.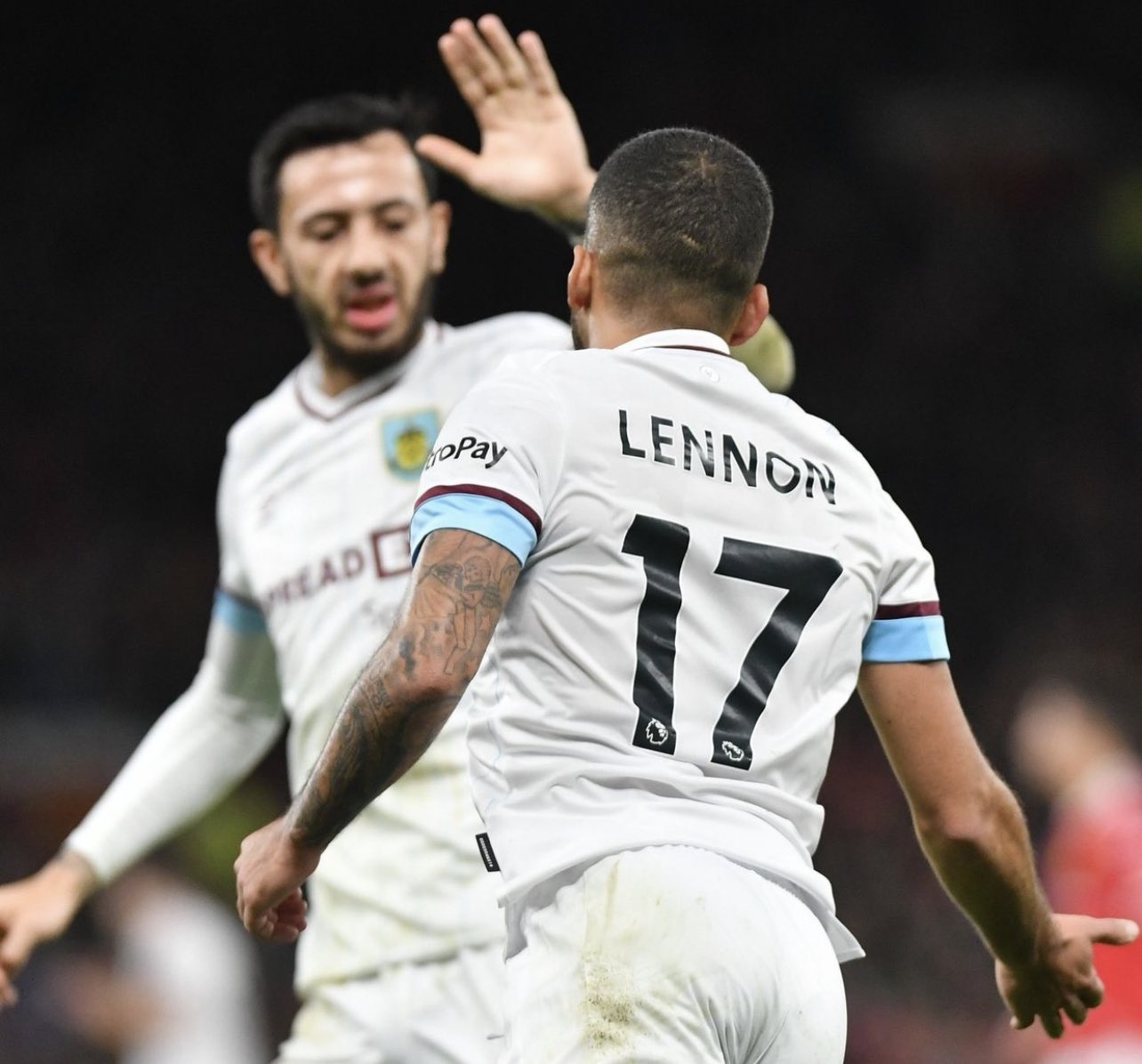 The ex-Tottenham has been used skimpily in his second return to the Clarets, but the recent injury to Max Cornet as well as the sale of Chris Wood could see Lennon play more regularly. The ex-Tottenham would hope to help Burnley stay up in the Premier League, the Clarets are currently rooted to the bottom of the table. Though they have significantly played lesser games than all the teams around them thanks to injuries and Covid.

Goals have been difficult to come by, with the team having scored the least number of goals among all teams in the topflight. Sean Dyche has often charged his forward line to give more, and he would be banking on Lennon to chip in a few important goals as they fight one of the toughest fights in recent years.
Lennon would be hoping to strike a partnership with Cornet who has scored 6 goals out of the 16 goals Burnley has scored all season. Sean Dyche has faith in the Ivorian and believes that "Maxwel has proved he can do that for us, and Azza did as well, not only in his goal, the way he broke up the play, some of the lines he was breaking, different ways of getting people turned, so I was pleased for him."
Aaron would be hoping that retains the number "10" role he played against United, which saw him reward that decision with a well-taken goal. Though 34, Lennon still has a lot to offer this Burnley side.